The inbox displays all email replies from all your connected inboxes and/or subdomains, in real time. It's also your primary troubleshooting resource.
Available actions:
Filter by date, reply type, or reply source

Search by contact

See which skills applied to each email, what updates took place, and where it was routed

Export to CSV

If you're using Email Bots, you can also view all your replies and auto-responses from your bot.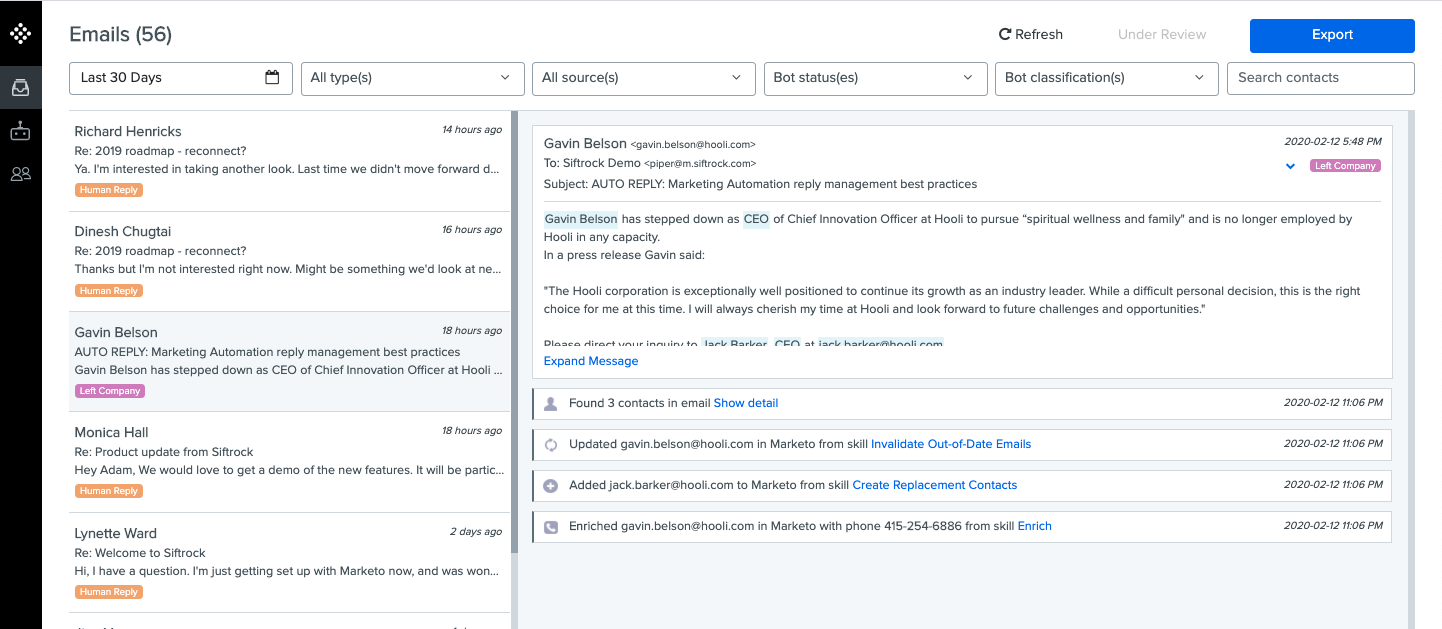 Filter & search
Use the dropdown menus and search bar along the top of the inbox.
Date range
Choose from the last 7 days, 14 days, 30 days, 90 days, or set a custom date range.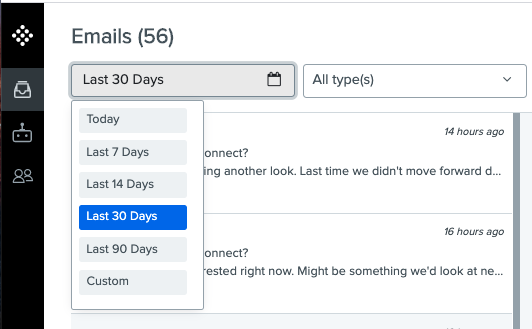 Reply type
Specify one or more categories of email replies. Not sure what to look for? The reply classification help page has a description of the reply types.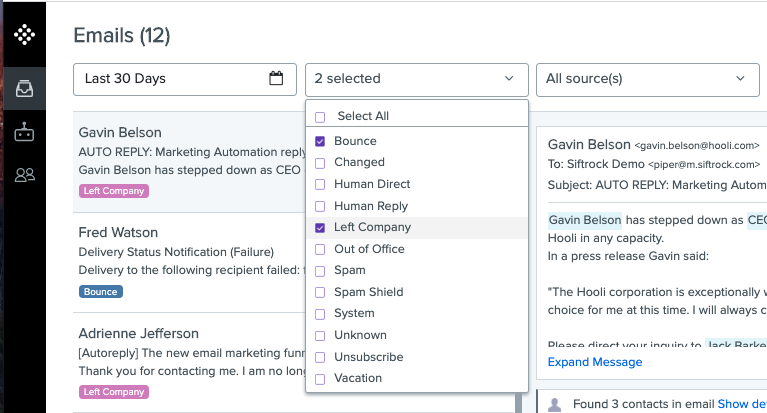 Reply source
Filter by all your different marketing email addresses. For instance, if you have multiple inboxes connected, you can choose to see all the replies pertaining only to one inbox.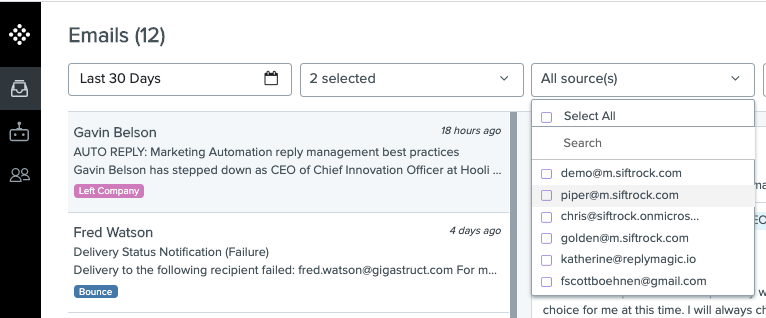 Contact search
See all replies from a certain contact, or from a certain email domain.

Troubleshooting & Skill History
Select a single reply and see exactly which skills it went through, if it was routed to anyone, and which updates took place.
Here's an example: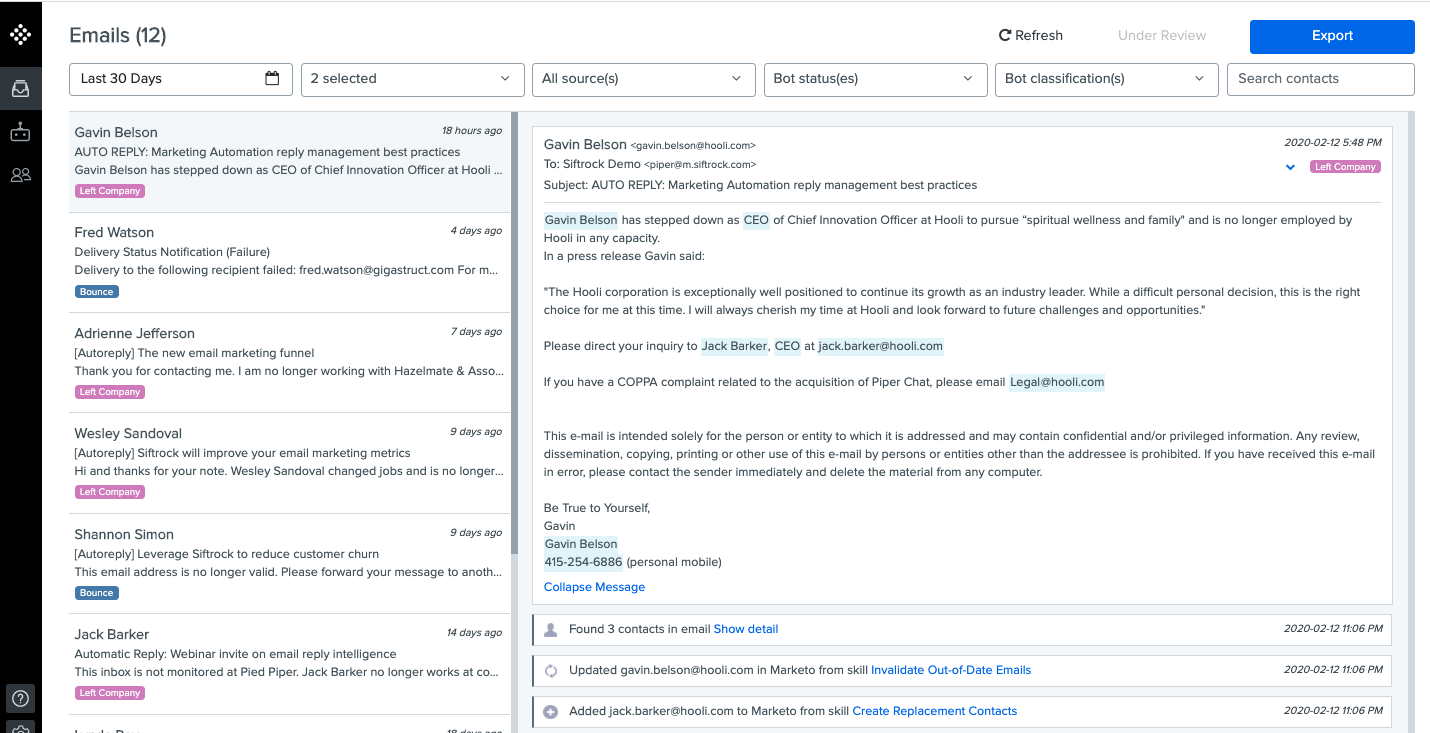 We can see:
This email was marked as Left Company

Gavin, the recipient, went through the skill called "Invalidate Out-of-Date Emails"

We found new contact information for Jack Barker, and added Jack to the database using the skill "Create Replacement Contacts"
Export
Click Export in the upper right to download the data in a CSV. If you have filters in place, those filters will reflect in the export.