When using a reply subdomain in Marketo, it's best to add a DKIM & SPF record to your DNS settings for that domain.
The value to fill in that record needs to be copied from your Marketo Email Admin and entered into the DNS records for your subdomain.
1. Find your DKIM value in Marketo
Login to Marketo and navigate to Admin. Select Email in the admin menu.
Then, navigate to the SPF/DKIM tab.

If you are creating a new domain: click Add Domain.
If you are updating an existing subdomain, double click on the domain you want to use.
Then, copy the TXT Value provided in the DKIM details.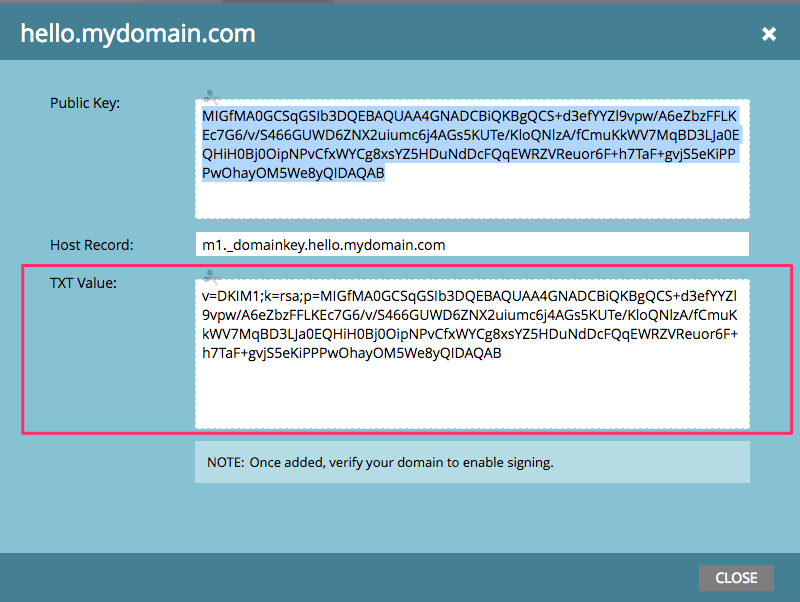 2. Send to IT and update DNS records
Send the TXT value copied from Marketo to your IT admin (or whoever has access to edit your DNS records).
Once the DNS records are configured, come back to the SPF/DKIM admin tab in Marketo, and click Verify DNS.