Integrating Drift Email to Marketo enables you to push contacts to lists, update fields, and create new contacts in your Marketo account, based on the skills you customize in Drift.
Drift Insider Note:
Did you know we have a class on this topic over on Drift Insider? Check it out HERE
Setup
You will need to create a new API-only user and a custom service to integrate Drift Email.
1. Create an API role
In the Admin area of your Marketo account, select Users & Roles from the left-side menu.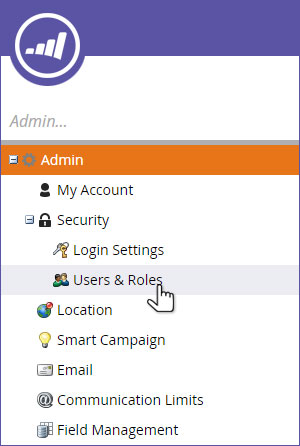 Then, select Roles at the top of the screen and click New Role.

Enter a Role Name and Description for Drift Email. Under Permissions, expand the Access API section and select Read-Write Person. Then, click Create.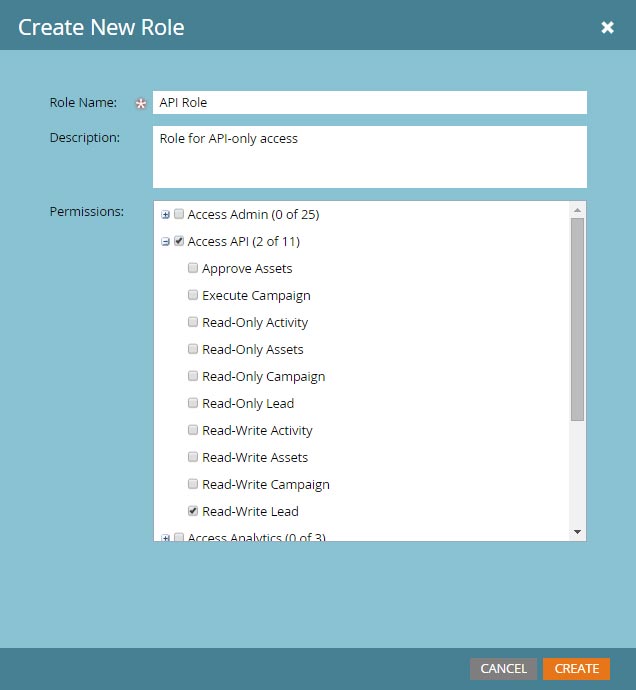 2. Create an API user
Navigate to the Users tab, and click Invite New User.

In the dialog box, set the following fields:
First name / Last name: this can be whatever you choose - something like "Drift Email API".
Email: this is just a placeholder. You can enter something like "driftemail@yourcompany.com".
Roles: select the API role you created in the last step. Then, select the API Only checkbox.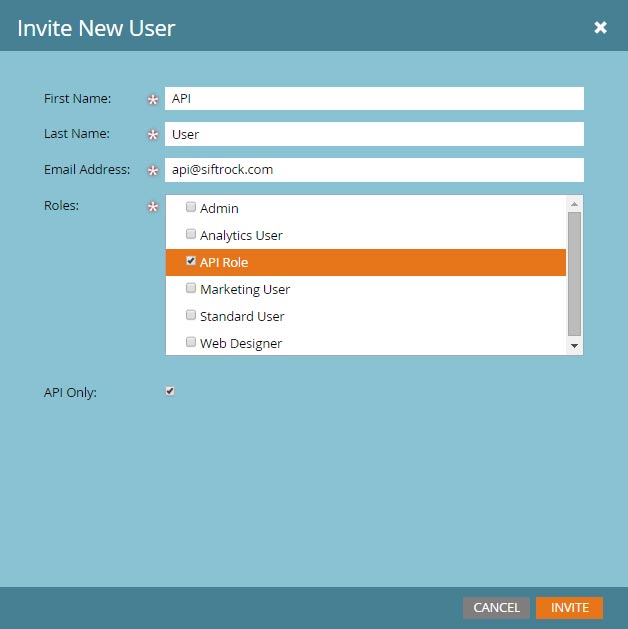 3. Create a custom service
While still in Admin, navigate to LaunchPoint.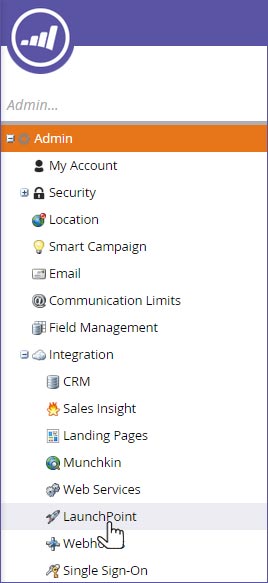 Under Installed Services, click New.

In the dialog box, set the following fields:
Display name: this can be "Drift Email"
Service: Custom
API Only User: select the user you created in the previous step.
Then, click Create.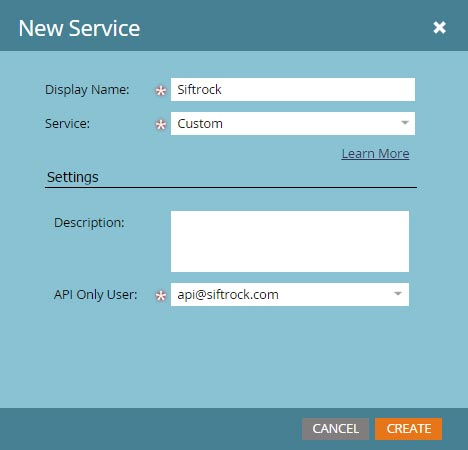 4. Get your API credentials
In the service list for the Drift Email service you just created, click View Details.

Drift Email needs the Client ID and Client Secret values you see in the dialog that comes up.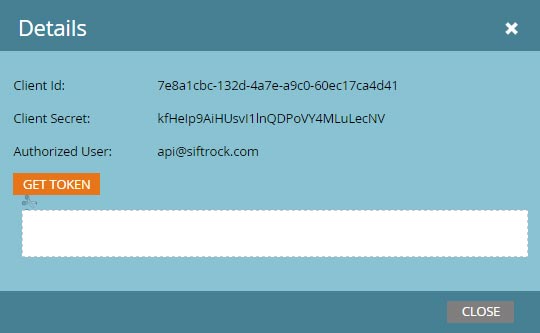 Drift Email uses Marketo's REST API. The URLs specific to your account are located under Web Services in the Admin menu.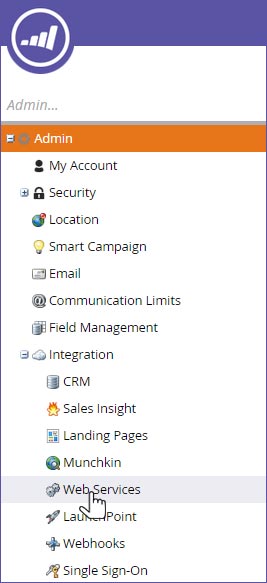 Under REST API, find the Endpoint URL.

5. Enter your credentials in Drift Email
In Drift Email, navigate to Settings in the lower left, then Integrations. In the dropdown menu, select Marketo.
In the dialog box, enter the credentials you got from Marketo in the previous step.
After entering these, you should see your Marketo integration appear in your Drift Email settings. To verify, click Test.
If the integration is successful, it will show up in green: