Drift Email is Oracle App Cloud partner. We support a flexible integration that pushes new contacts and data field updates directly to your Eloqua account based on the rules you define.
Eloqua provides a clean API with easy authentication, setting up your account will take less than a minute using the following steps.
Drift Email Settings
First, navigate to the Settings tab at the top of the page in the Drift Email app

Next, click the Integrations tab under settings on the left side of the screen.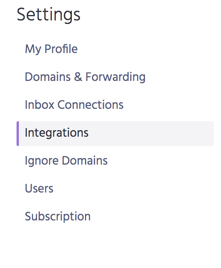 From here, you can click the box which allows you to connect with one of our MAP partners, in your case, Eloqua.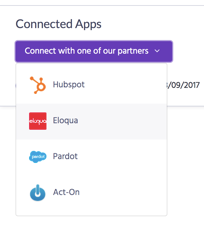 Eloqua authorization
You will be taken to Eloqua's authorization page and asked whether you authorize Drift Email to access your account information.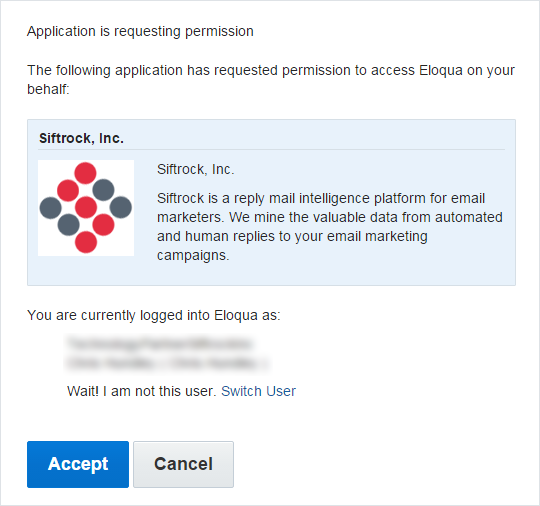 Click the "Accept" button which will authorize Drift Email to save data to your Eloqua account on your behalf.
Success
Once you've authorized Drift Email to access your Eloqua account data, you will be re-directed back to the integration settings screen. As a final check, you should be able to see a green "Success!" box next to your Eloqua integration.

If you ever need to re-authorize Drift Email, click the Re-Authorize button and repeat the process above. At a minimum this is required once per year as Eloqua automatically expires access after 365 days.
Summary
The integration between Drift Email and Eloqua adds powerful automation to reply mail intelligence. Once you've configured your account it's time to start creating skills that tell Drift Email what to do with the data we process from your replies.
If you have any problems with setup, please email support@drift.com and we'd be happy to help.