This guide covers the steps to configure skills to sync contacts to an Eloqua custom object. First, navigate to the Automate tab, click "Create New Skill," then click "Create Skill" under Eloqua Custom Object Sync.
You'll be redirected to a page where you can click "New Custom Object Sync" in the top right hand corner of your screen. You can choose if you'd like to sync existing contacts to update, or new contacts to create.
Step 1: Select the types and languages you'd like to sync
You can choose which reply types you want to sync to your custom object, as well as which languages you would like to process here.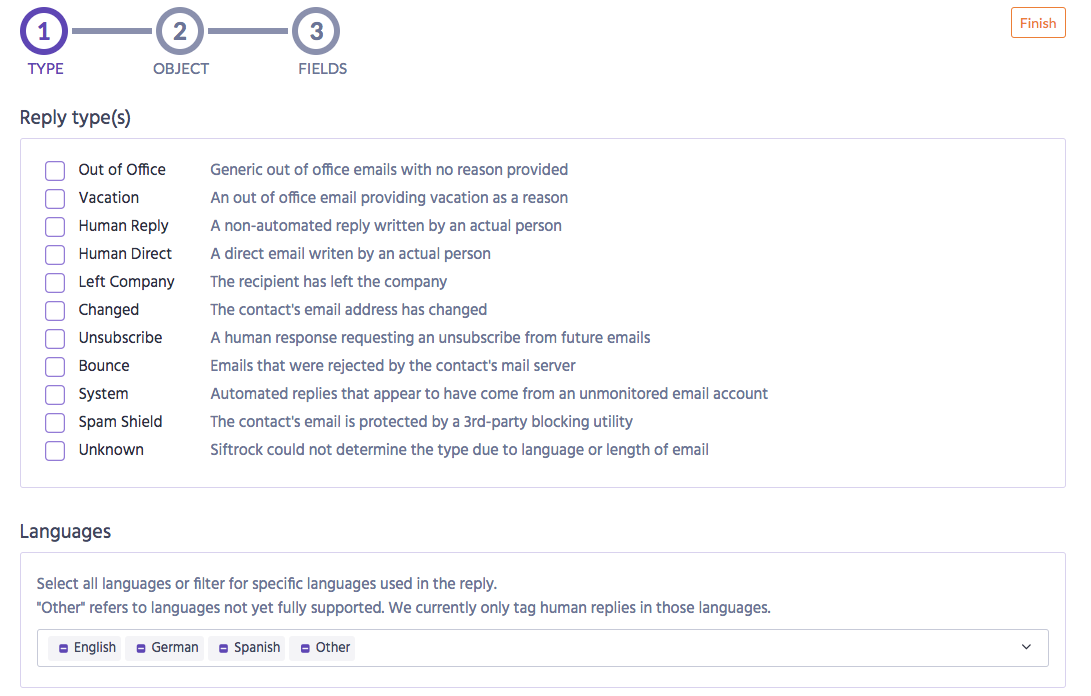 Step 2: Select the object you would like to write to
You can choose your custom object in step 2 via the dropdown.
Step 3: Field Mapping
You have 2 types of field mapping available in your custom object sync. Drift Email field mapping and Static field mapping.
Drift Email field mapping
Drift Email's data can be mapped to fields in your MAP. You can map data to standard fields or custom fields. By default email address, name, and phone number will be mapped from Drift Email to your MAP.
Static field mapping
Static field mapping allows you to set a field to a specific value for all contacts created through this workflow. One example we recommend as a best practice is populating your Lead Source field with "Drift Email." This gives you a quick way to find all new contacts in your database that originated from Drift Email.
You can use the field mapping to set the columns you would like to write to in your custom object. We'll populate the data in your CDO automatically based on your field mapping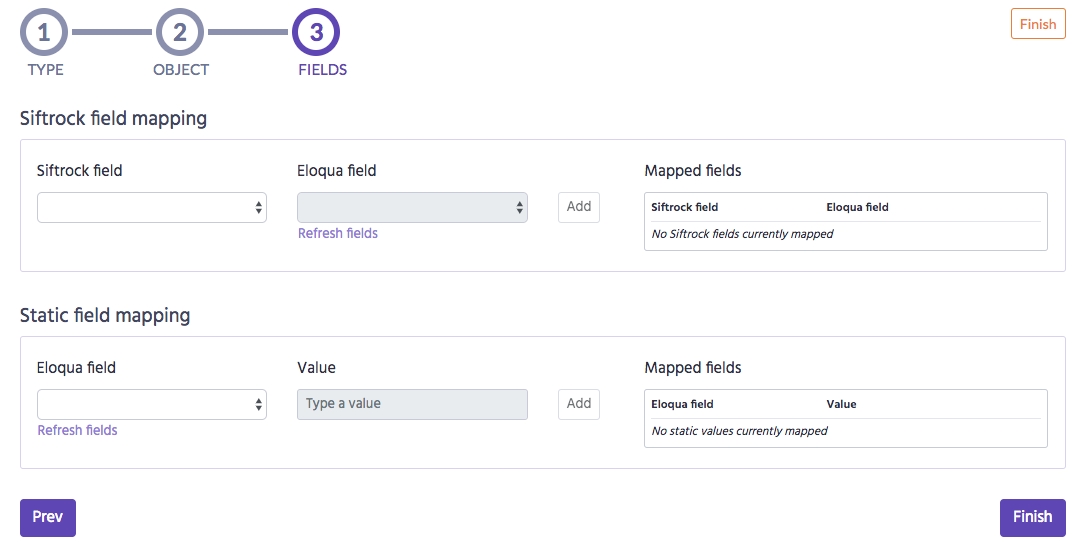 Once you've mapped your fields, you've finished your skill to sync to an Eloqua custom object. The last step will be to turn your skill to "on" in your main skills page.