Use a reply domain to receive email replies for Email Bots. This is an alternative to connecting a bot inbox while setting up your account, and usually happens after you establish the domain using these steps.
Requirements & best practices:
Just like connecting a reply domain for reply management, make sure the subdomain meets these requirements:
The subdomain is not used for internal communication

The subdomain is not used for other marketing content like landing pages or blog posts

The subdomain is not used in the return-path or bounceback address for your marketing emails
Add MX records for email receiving:
If your subdomain qualifies - first, edit the MX records for your subdomain in your DNS account as follows:
hello.yourcompany.com      MX     10  smtp.driftmail.net
hello.yourcompany.com      MX     20  smtp2.driftmail.net
Ensure that the MX record pointing at Drift Email has the highest priority of any other MX records in the DNS setup for your subdomain.
Add the domain to your Drift Email account:
Then, go to Settings > Reply Domains. Select "Click here to add a reply domain", and enter your subdomain.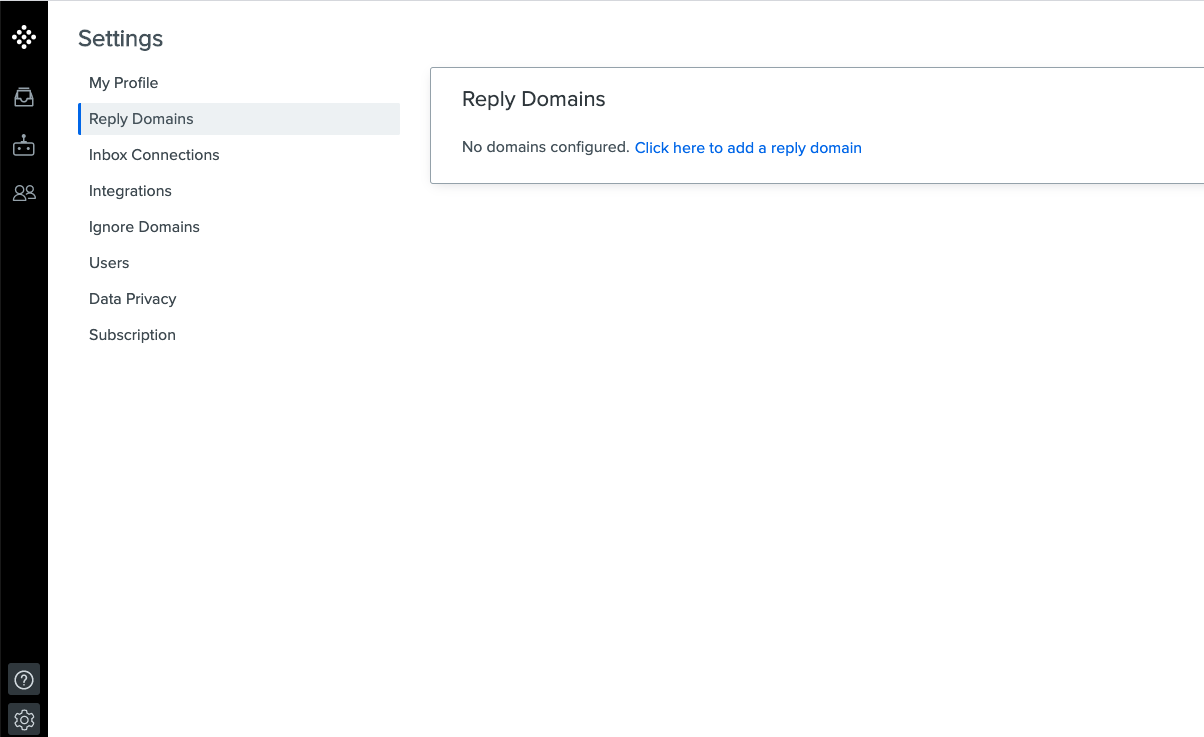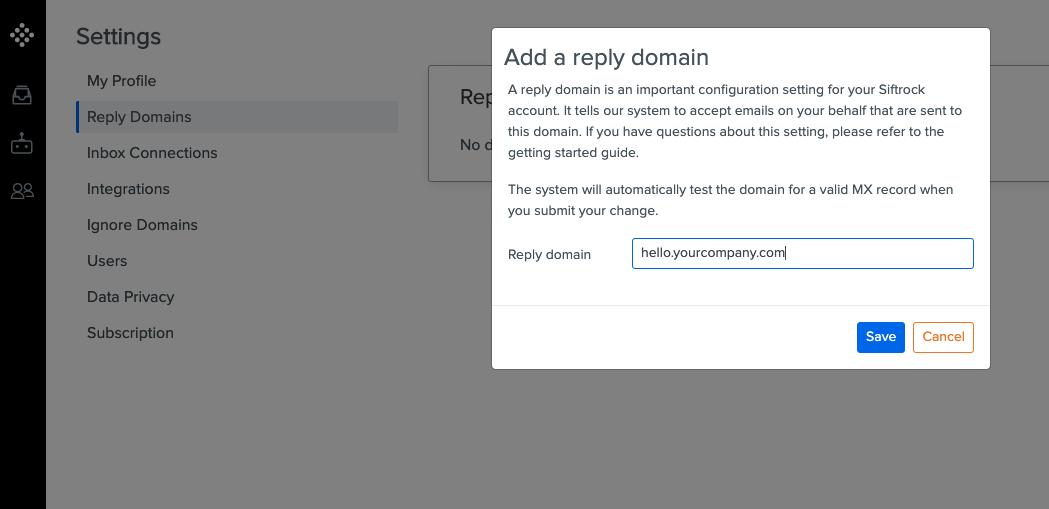 Define your bot's name and email:
Lastly, you'll need to create a name and email for your bot as it responds to incoming replies. Head to Settings > Campaign and bot and select "Add Bot." Then, enter a name and email address for your bot. If you haven't already, go through these steps to decided on your bot persona.
Are there no domains available in the dropdown for the email address? Domains only appear if they're DKIM verified following these steps and connected with MX records following the steps earlier in this article.